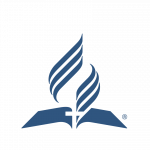 about mid-south ghana conference
The Seventh-day Adventist Church in Ghana started in the Central Region in 1888. It is documented that one Francis I. U. Dolphijn of Apam was converted after reading an Adventist tract. But Adventist historian Kofi Owusu Mensa claimed that William Kwesi Atta Dawson of Gomoa Fetteh and Mayenda, also in the Central Region, brought the Adventist faith to Ghana from the United States of America earlier than 1888. Cape Coast subsequently became the headquarters of the Adventist mission in the region. On Saturday, March 27, 1917, Dudley Hale, an American missionary, baptized the first four indigenous Ghanaians into full church membership. Unfortunately, the Church did not develop in the region so Pastor Christian Abraham Ackah of Kikam moved to Nzemaland to establish Adventism there.
In the early 1960s, Adventism was re-launched in the Central Region and as a result churches were established in Cape Coast and Swedru. By dint of hard work and determination, the members in the region established churches in other areas of the region. The quest for an administrative unit for the Central Region began in the late 1980s when some elders of the church in Western and Central Regions called for a joint effort to create mission stations in the two regions. Shortly after the first meeting, the western block pressed for the creation of South West Ghana Conference which was inaugurated in 1997. The development of the Church in the west inspired pastors and elders in the Central Region to work harder to become a mission field.
At the heart of each pursuit is the sense that human life, no matter how frail or fleeting, is of great value and this value is appreciated when one life becomes truly aware of another. Every heart wants to be cherished, every mind understood and every voice heard. In the pages of Holy Scripture we hear God saying, "Before I formed you in the womb I knew you" and "I have loved you with an everlasting love" and we realize that we are known more completely and loved more deeply by our Creator than in any human experience. It is divine love. Although not every gesture of love demands a response, our Creator loves us and then invites us to respond. What response does God want to divine love? God wants to be known and to be loved. Moreover, God wants to live in our hearts but this invitation must come from us. Ultimately God wants to make an imprint on our lives that will last for eternity. You are invited to discover for yourself the rich resources that Seventh-day Adventists have found on the journey in response to God's invitation.
Worship Centers Nationwide
Population ( Online Statistics )
Territories of Mid-South Ghana Conference
Komenda Edina Eguafo District
Twifo Hemang Lower Denkyira District
Mid-South Ghana Conference seeks to save and transform the lives of many in accordance with the will of our Lord And Master, Jesus Christ of Nazareth. The simple path we're offering will help you :
Experience total peace of mind